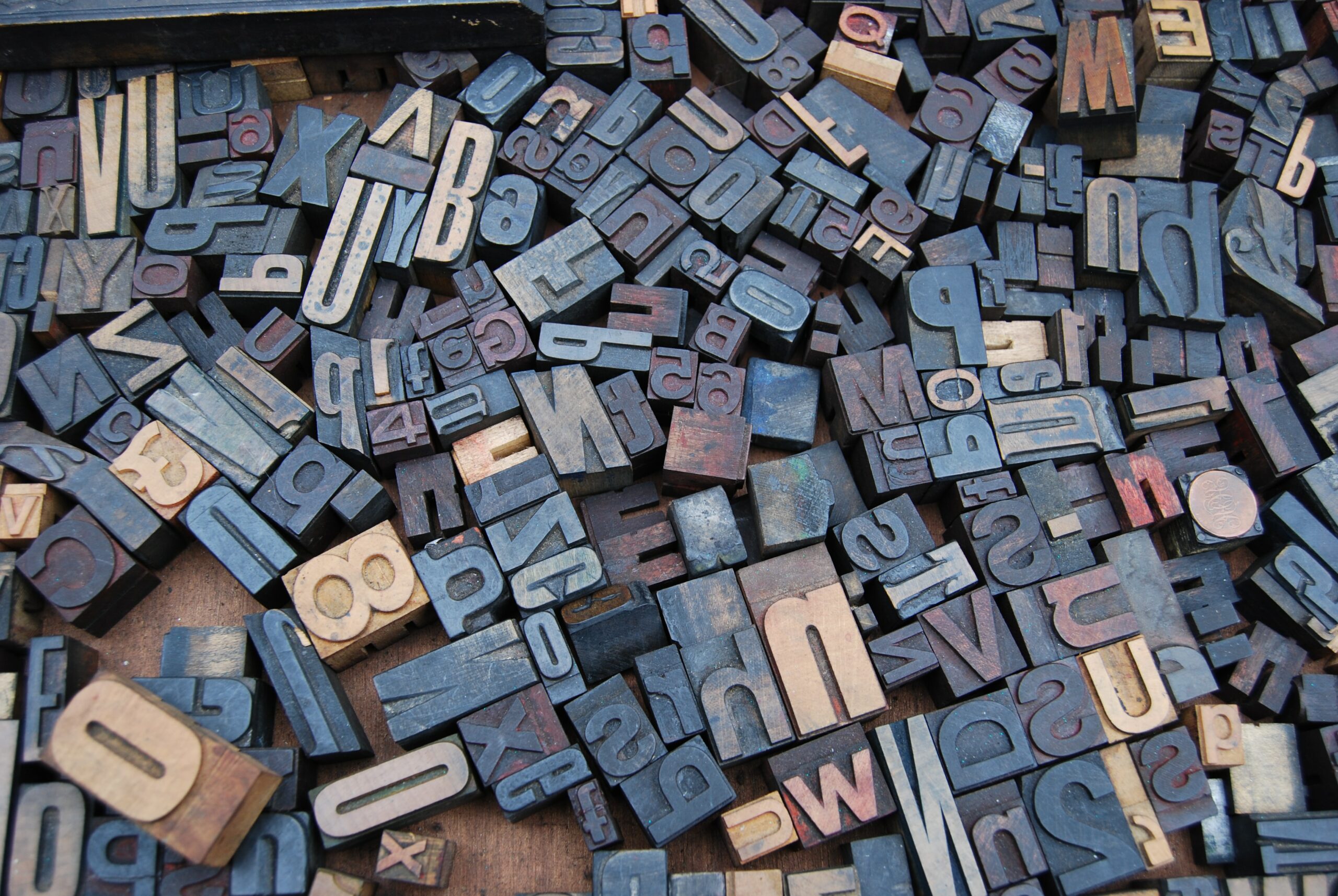 Acquisition of basic grammatical skills
Intercultural children hear (and speak) two different languages during language acquisition. This results in reduced input in each of the languages. Furthermore, the world's languages differ in many ways. Simple illustrative examples
are the following. Languages differ in how many consonants (sounds) they use to form words: There are languages that get by with 6 consonants (Rokotas) while others use 122 different consonants (!Xóõ). The amount of information in
a word also differs: Languages like German or English combine 2-3 different pieces of information in one word (person, tense, number) while languages like Chintang mark 7 more pieces of information in addition to these 3 (e.g., clusivity,
mood, aspect, polarity). Thus, not every language combination has to be equally easy to learn.
In this research project, I investigate: How can we determine the grammatical skills of intercultural children? How does language similarity affects the acquisition of basic grammatical skills? Which other factors influence which linguistic
skills intercultural children acquire and use?
Infants' relative preference for IDS and ADS was assessed across 67 laboratories in North America, Europe, Australia, and Asia. The IDS preference was significantly stronger in older children and in those children
for whom the stimuli matched their native language and dialect.
ManyBabies Consortium (2020)
Advances in Methods and Practices in Psychological Science
Language-specific phonetic implementation of sounds determines early childhood perception patterns. While the German VOT contrast is discriminated by German infants throughout the first 15 months of life, the Swiss German
closure duration contrast is discriminated not before 11 months of age.
Schönhuber, Czeke, Gampe, & Grijzenhout (2019)
We have developed a touch-screen based instrument for bilingual children that measures the separate lexicon sizes in both languages, the total vocabulary (if I can name "house" in two languages, I get two vocabulary points)
and the conceptual vocabulary (if I can name "house" in one or two language(s), I get one vocabulary point).
Gampe, Kurthen, & Daum (2018)
Our research shows that the greater the linguistic differences between the two languages of intercultural children, the smaller the lexicon, morphology and syntax available.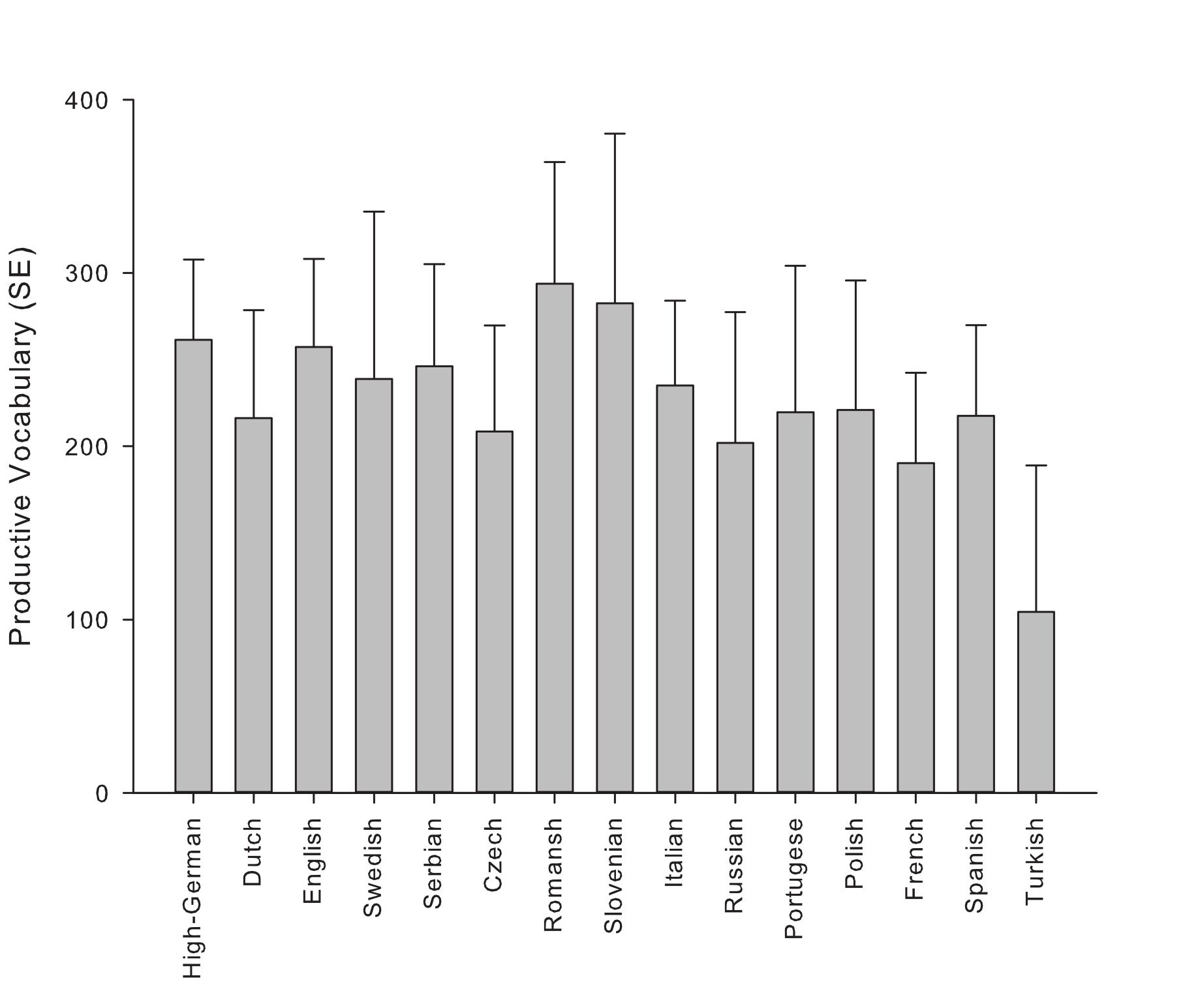 Gampe, Quick, & Daum (2021)
Journal of Language Contact
Gampe, A., Quick, A., & Daum, M. M. (2021). Does linguistic similarity affect early simultaneous bilingual language acquisition?
Journal of Language Contact, 13, 482-500.
https://doi.org/10.1163/19552629-13030001
Byers-Heinlein, K., Tsui, A. S. M., Bergmann, C., Black, A. K., Brown, A., Carbajal, M. J., Durrant, S., Fennell, C. T., Fiévet, A.-C., Frank, M. C., Gampe, A., Gervain, J., Gonzalez-Gomez, N., Hamlin, J. K., Havron, N., Hernik, M.,
Kerr, S., Killam, H., Klassen, K., … Wermelinger, S. (2021). A Multilab Study of Bilingual Infants: Exploring the Preference for Infant-Directed Speech. Advances in Methods and Practices in Psychological Science, 4(1), 2515245920974622.
https://doi.org/10.1177/2515245920974622
ManyBabies Consortium with Gampe, A. (2020). Quantifying Sources of Variability in Infancy Research Using the Infant-Directed-Speech
Preference. Advances in Methods and Practices in Psychological Science, 3(1), 24–52.
https://doi.org/10.1177/2515245919900809
Schönhuber, M., Czeke, N., Gampe, A., & Grijzenhout, J. (2019). Infant perception of VOT and closure duration contrasts.
Journal of Phonetics, 77
, 100916.
https://doi.org/10.1016/j.wocn.2019.100916
Gampe, A., Kurthen, I., & Daum, M. M. (2018). BILEX: A new tool measuring bilingual children's lexicons and translational equivalents. First Language, 38(3), 263–283.
https://doi.org/10.1177/0142723717736450
Foundation for Research in Science and the Humanities at the Universität Zürich.
Stiftung Suzanne und Hans Biäsch zur Förderung der Angewandten Psychologie.